Thursday Night-Must do!!
The Barefoot Cowboy Lounge which is located upstairs in the Lumberyard Complex has all you can eat on Thursday nights for $20. It was MacGuyver's Birthday so we decided to try it out. The food was awesome and they have live music, a foosball table and a pool table. You can't go wrong!
Here is Wayne smokin' something.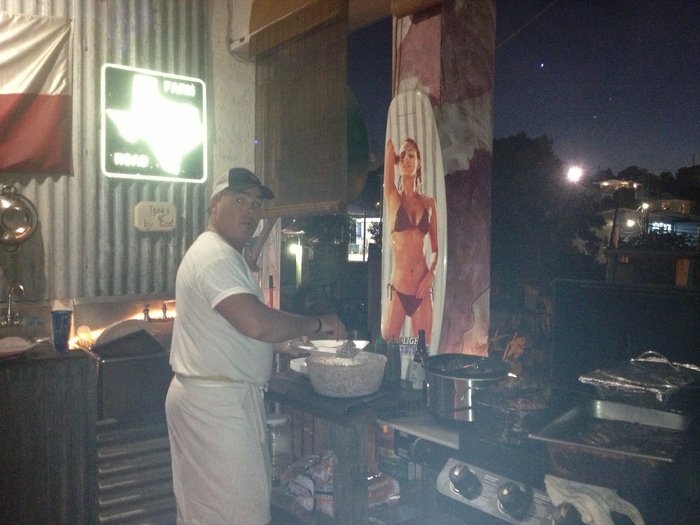 So yummy!