Nice visit...
with Tahoe Dave (from the Beach Bar) and Kate from Island Massage Company this week. They stayed with us for a couple of nights here on the Cape while they are driving around the East Coast selling their awesome products they make on STJ! You may not recognize Dave since they are all prepped out. Kate told me that they soon realized they needed to look the part and our STJ style wasn't going to cut it up here in New England. So here is the new Dave in his plaid shorts and a polo shirt. Clean shaven and a fresh new haircut by me! Kate has been spotted wearing a pink skirt :)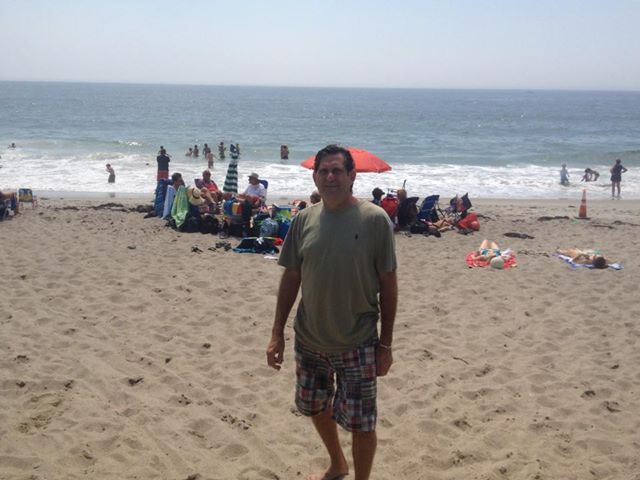 They bought a conversion van in PA and have been traveling since the beginning of June with their two dogs Felix and Owen. Kate is a conservative biologist who used to work at Coral World on STT and is hoping to catch up with one of the world's leading shark experts and frequent STJ visitor Dr. Greg Skomal who happens to be a friend of hers. He is in the area tagging sharks and she contacted him to possibly help out.
Kate told me of all the places she has been to so far Cape Cod has had the friendliest people and the prettiest place she has seen so far? The conservation marsh area behind my house! They will be coming back to stay with us after a trip out to Provincetown. We took them on a sunset boat ride on Nantucket Sound, and Shane's been taking them on bike tours of the area.
Dave is a really great Massage Therapist and he is trying to get some work while he tours the Eastern seaboard. He'll be on the Cape for about a week then to CT and NY, PA and beyond. If you want a massage he will go to your house-- email him at david@islandmassagevi.com to set something up!
Their website is www.islandmassagecompany.com
Check out their new wheels- it only get 7 miles per gallon!