This is where we live.
I finally got my computer here so I am able to post pictures. I promised you some and here you go!
I've told you that I love my house. I am very aware that it is not your average long term rental property on St. John. Here are a few pics.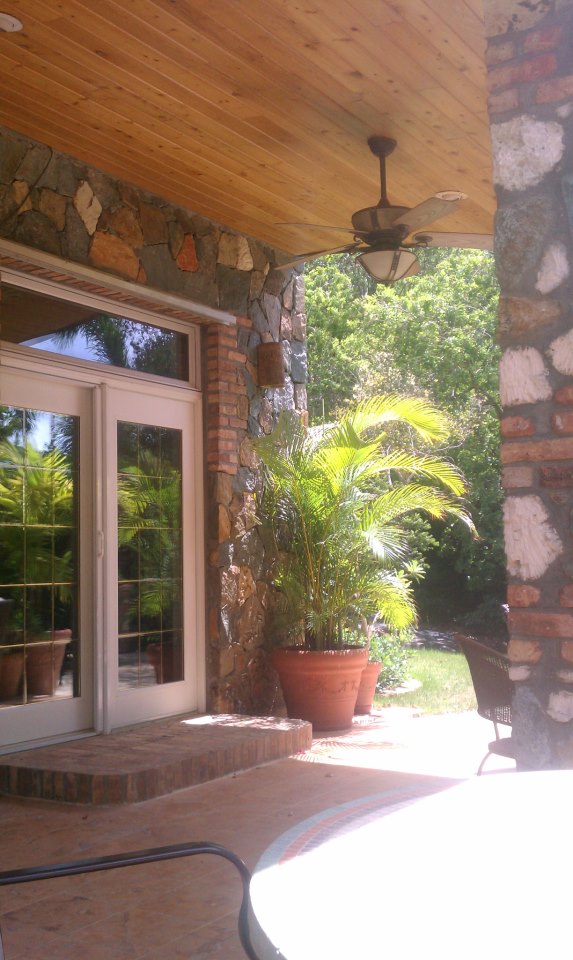 Notice the flat yard? So unusual for St. John.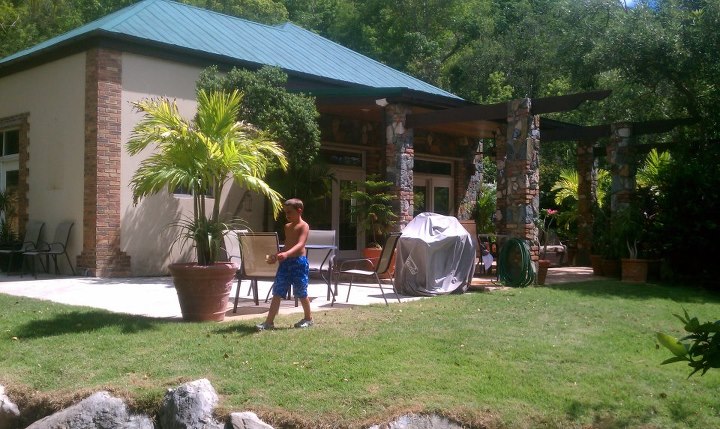 The stairs from the driveway to the house.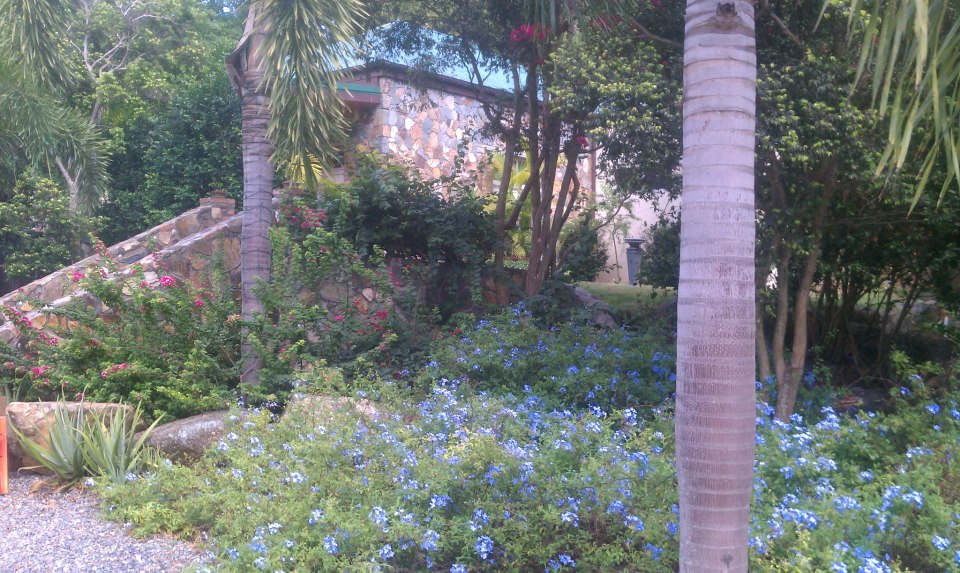 The patio.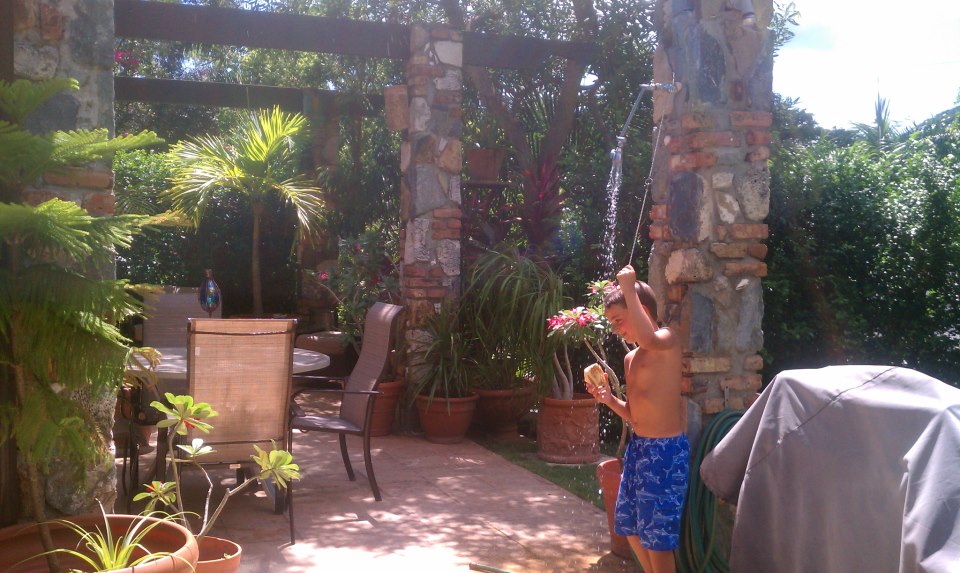 Can you see why we love it so much?