The best tip ever!
I'm finishing up cleaning the bathrooms today and I wanted to share with you THE BEST solution to clean your acrylic, fiberglass or tile tub and shower.
Microwave 3 cups of vinegar (any type) for about 45 seconds
Add one cup of Blue Dawn dish detergent
Shake to mix well and spray on the area
Let it sit for @ 15 minutes and wipe it clean
It doesn't smell very good but it cleans soap scum like nothing I've ever bought at the store.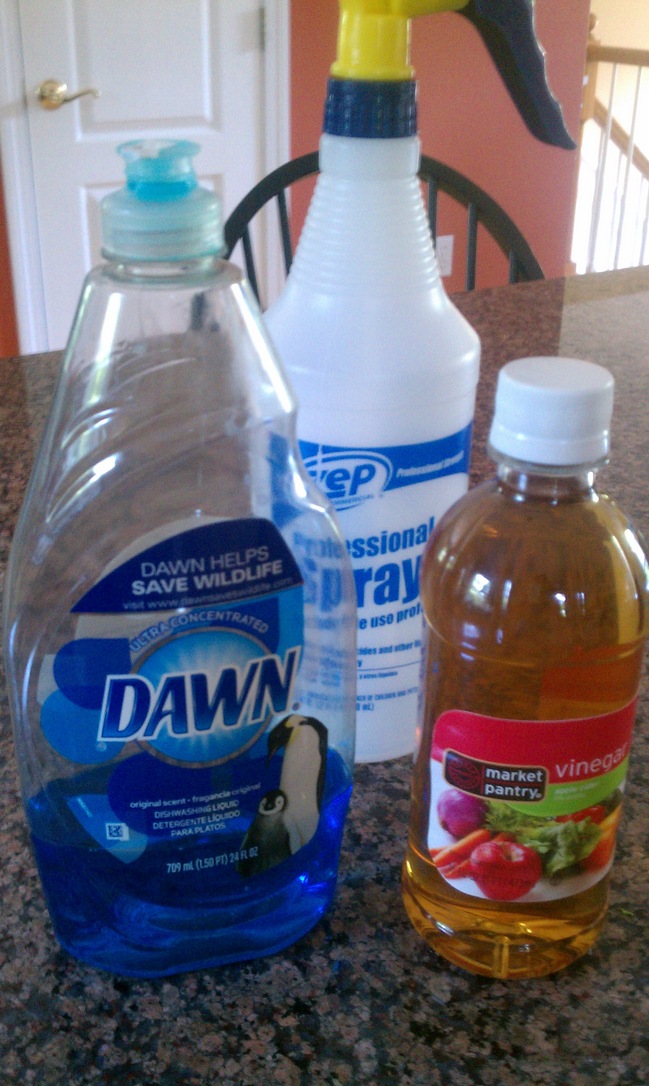 I guarantee you will want to buy me a Rum Punch after you try this :)