so totally bummed...
I know I've been MIA for a while and it's because I've been working full time. I love my new job here but I only have Monday and Tuesday's off, so I'm not able to write about random things I like to write about because I'm usually snoozing on the beach :)
But also, I was SO looking forward to my daughter coming for Christmas with my son in law and my two grandchildren. Liv is 4 and Luke is 2. I love them so much and miss them like crazy as any grandparent would.
My daughter Erica was supposed to stay with us for three weeks. She was coming to visit but also going to watch Shane while Matt and I were working. She arrived on December 18th and was to stay until Jan. 8th. We were supposed to have three amazing weeks together..She had to leave a few days ago and I am in an awful funk about it.
Luke was born with a rare liver disease. When we were told he had Alpha One Antitrypsin Deficiency all the doctors told us "Don't worry about it only 3% of babies will ever need a liver transplant" 14 months later Luke received his life saving liver transplant.
Thank you to Luke's Angel Donor and his/her family..We love you and think about you every day!!
This is Luke last year on vacation at Maho Bay.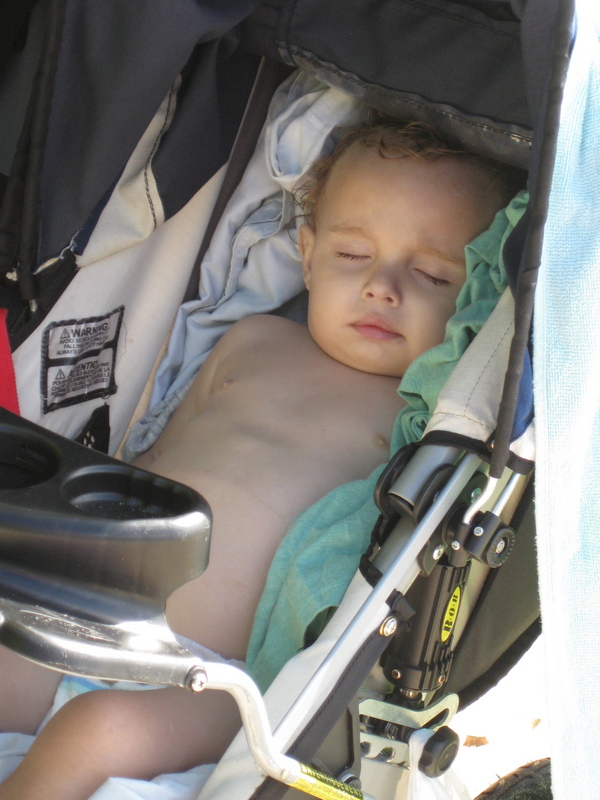 After all they had been through we decided last January we should take a vacation. We rented a house out in Johnson Bay here on STJ where we spent ten days. Luke wasn't feeling well. He was sleeping 23 hours a day, hardly eating and when he was awake he was just plain miserable. My daughter and her husband took him to Myrah Keating where they diagnosed him with a double ear infection. They took him home at the end of the vacation and three days later she brought him to the doctor because she felt lumps on his throat and groin, they later diagnosed him with Lymphoma. Lymphoma from the anti-rejection medication that was making his liver "HAPPY". After six months of chemotherapy, Luke was clear of all the cancer that had grown into his lungs, new liver, and spleen.
While on vacation this week, he seemed like he had a cold or virus. Runny eyes, nose etc. He was feeling a little feverish so she took him again to Myrah Keating. They remembered him from last year and wondered what went on with him. Erica told them what happened after they left last year. The Dr. wanted to admit Luke because his blood pressure was extremely high and because he was a very dehydrated, but instead called the airlines for her to get them all out of here, with a suggestion to never take a trip more than a car ride away. This doctor also wanted him off island because of Dengue Fever. This particular doctor told us if he got Dengue, he would die. That was all we needed to hear.
We love living here, but if our grandson can't visit us here I just don't know...
This is Liv and Luke here on vacation with us this year..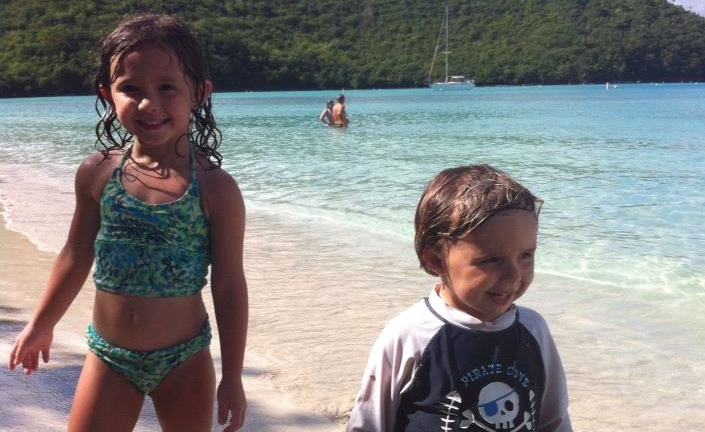 I wrote about it all in the off topic forum under "" prayers for my grandson Luke""