Macgyver June 12, 2012
Remember the television show back in the '80's called Macgyver? It starred Richard Dean Andersen as Macgyver and he basically could fix anything with duct tape and a swiss army knife? Well that is my husband. We needed more space to store Matt's tools and equipment so he built a shed. In a very Macgyverlike way, he cut the legs off of the old pool deck, dropped it right on the same sonotubes and built a shed! Pretty cool!
This picture was taken at 10:30....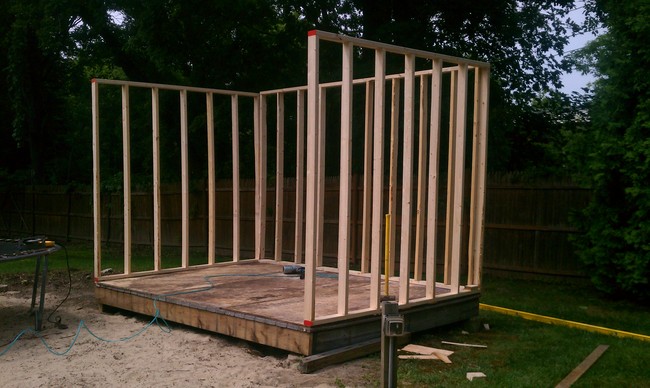 And this was picture was taken at 4:30...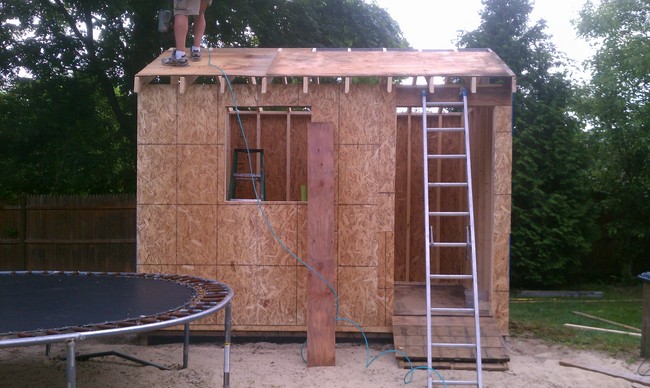 He can also open a bottle of wine without a corkscrew! He is so resourceful :)