I have a new phone!
I have needed a new phone for over a year. Last year when Luke was in the hospital I dropped it on the hospital floor and the screen cracked. After I got most of the glass out of my thumbs it still worked so I sucked it up. Until this week!
After a nightmare day on St. Thomas looking for a phone. I finally got a new phone, here on St. John! TIP: Bring your passport or Social Security Card to buy a phone on St. Thomas--UGH!! My ID, Health Card and several credit cards including checks with my name weren't good enough.
I bought the Samsung Galaxy 3S and of course I see on Facebook this morning that Galaxy IV is coming out soon. That's always the way! ATT Service is the best your gonna get here on St. John but it doesn't work in Fish Bay. Lots of nice pics soon come for you with my 8 Megapixel Camera :)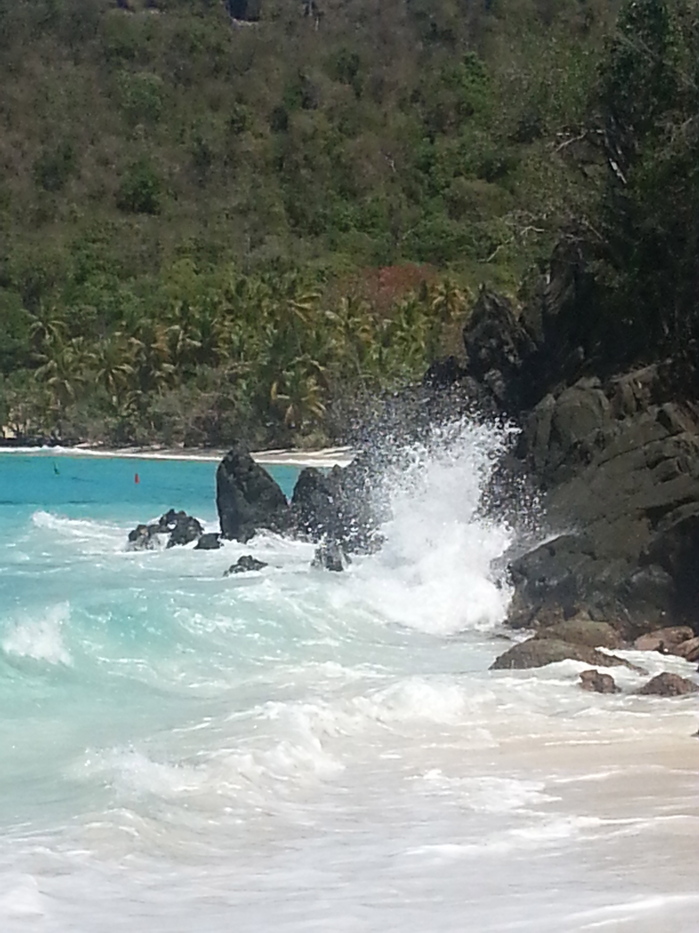 Waves crashing today at Hawksnest Beach.