Beach Bar Bathroom
I have to say this place used to SCARE me. I was locked in there back in October-very traumatic to say the least! But lately, it has been pretty clean. :)
I even saw some fresh flowers in there..nice touch!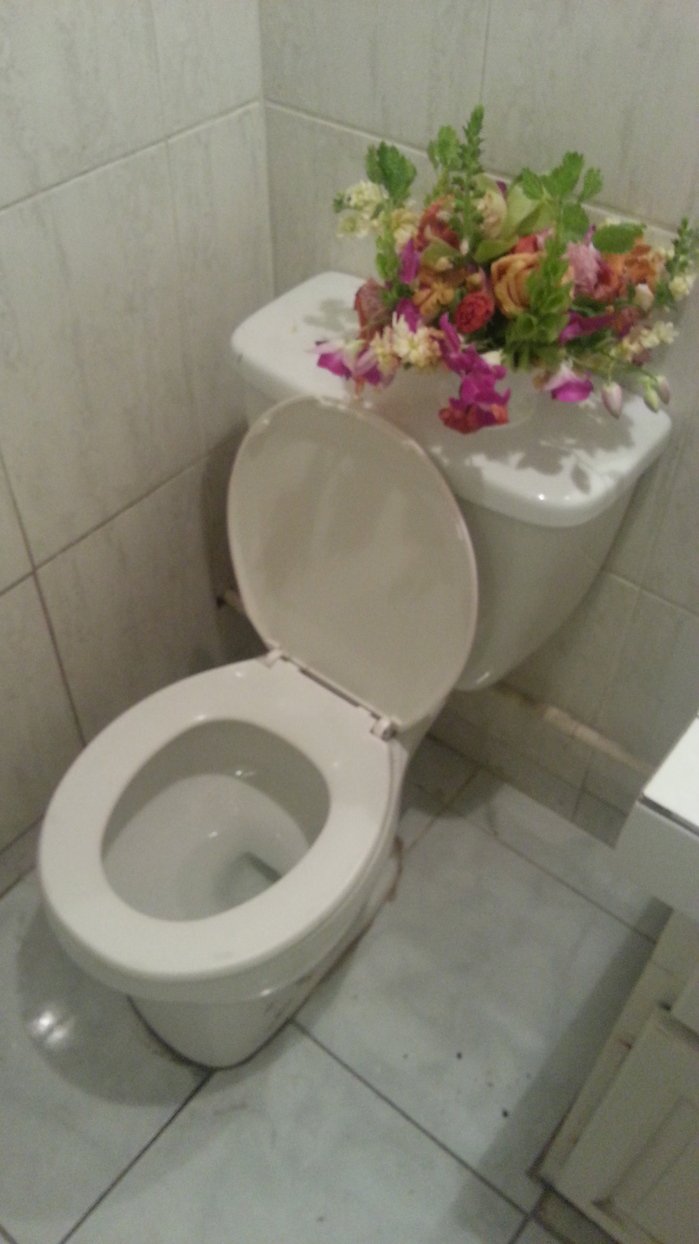 I'm saving the best for last... The spoon is GONE!!! I think I'm gonna like these new owners!