Another fun day in paradise!
Another fun day in paradise!
Shane turned 8 on February 3rd and we bought him a surfboard not just any surfboard but his very own custom made surfboard from Cane Garden Bay Surf Shop in Roadtown on Tortola. This morning we took the 8:30 ferry over to Tortola took a taxi to Roadtown and picked up his beautiful new board. Shane requested a palm tree, sunset and dolphin jumping out of the water and of course his name. Bob makes the boards himself and his wife is the artist. Check out his new board! He is sooo excited!!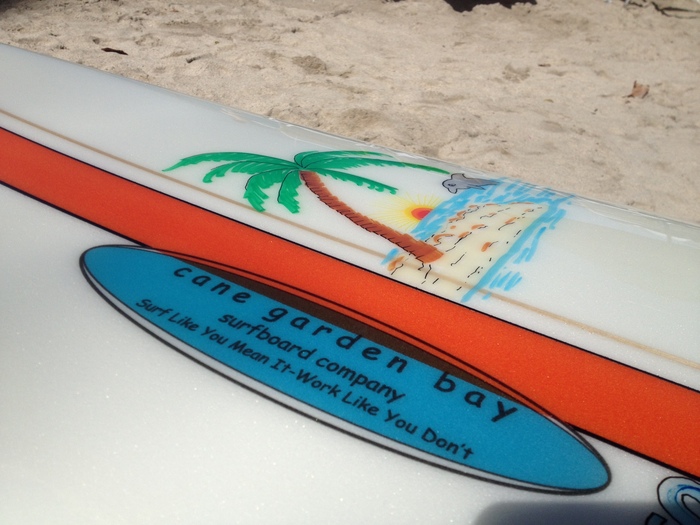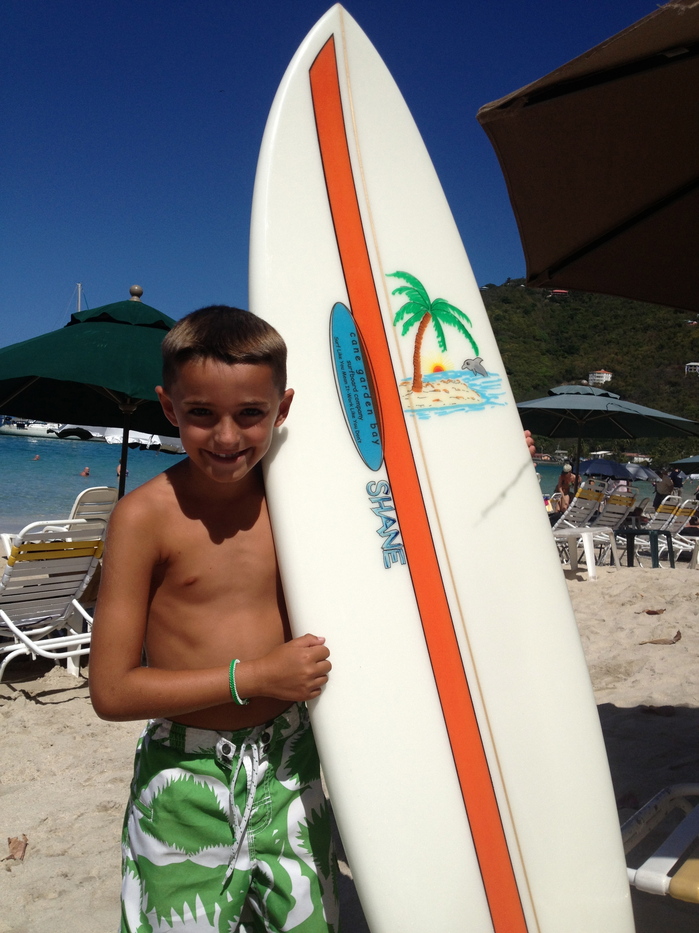 We went to Cane Garden Bay to surf but the water was flat. We still had fun though.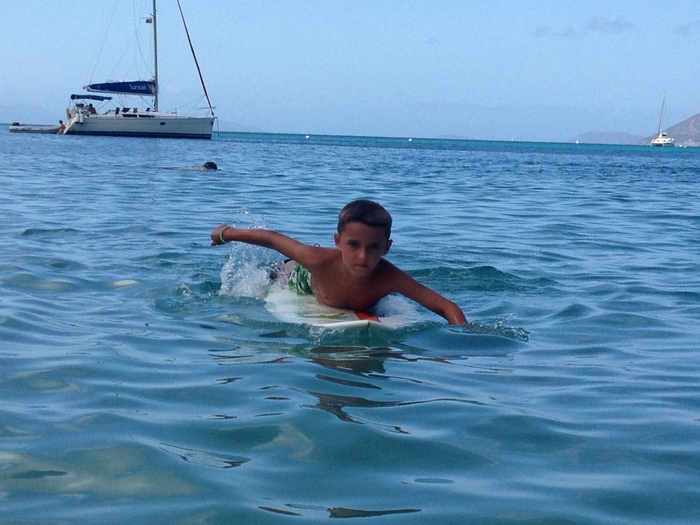 If you want to get your own, email Bob and tell him what you want. It takes about three weeks for him to finish it. Here is a link to his website.
http://www.canegardenbay.net