70 days and counting. June 18, 2012
70 days and counting. June 18, 2012

My house is pretty close to empty now. It looks pretty sad around here. We still have the house until July 14th but will probably be out of here sooner than that so we can have the carpets cleaned. I am bringing so much stuff to the other house I honestly don't know where it is going to go. It is a small house and every closet is already stuffed to the ceilings.

I am starting to second guess my shipping plan someone told me their packages got from Boston to USVI in 2 weeks. I think I might send one package to the owner (she already told me she would pick up all of my packages-I just don't want to bother her with that) just to see how long it takes, but that doesn't necessarily mean it will be the same amount of time in late July or early August. My best bet might just be sending them two weeks prior to our arrival, there is no way they will get there before two weeks.
Matt finished the shed :) and No, the trampoline is not for jumping off the roof! LOL!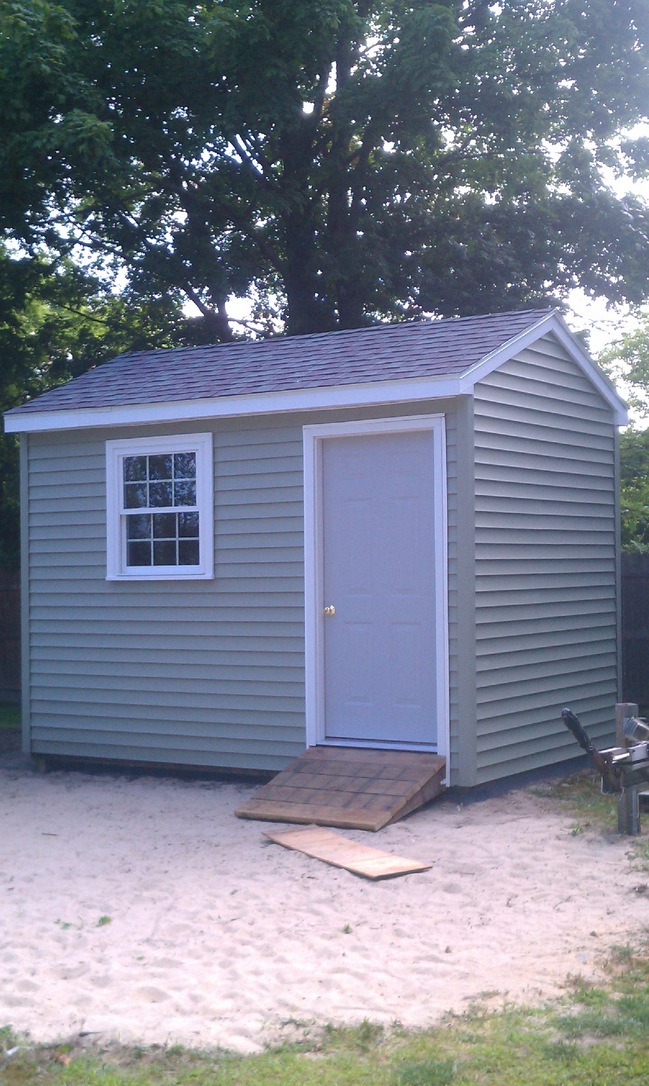 Today is the little dude's last day of school and he is really looking forward to going to the Gifft Hill School. He loves STJ. His first trip was when he was 8 months old. He has been back four times since his first visit. He mastered paddle boarding on his last visit (even though it was an adult size board), he loves to snorkel and he is a pretty good photographer. He got some great pictures and videos of all the island animals.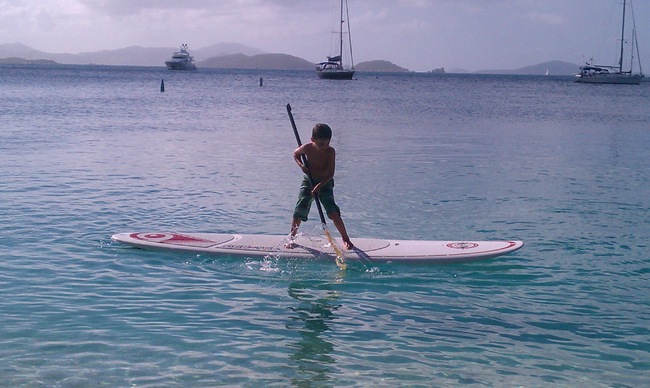 When we left in February he was sad, not really crying but pretending to in a silly, seven year old way. It was the first time I didn't cry getting on the ferry because I knew we would be back.