Whispering Winds Villa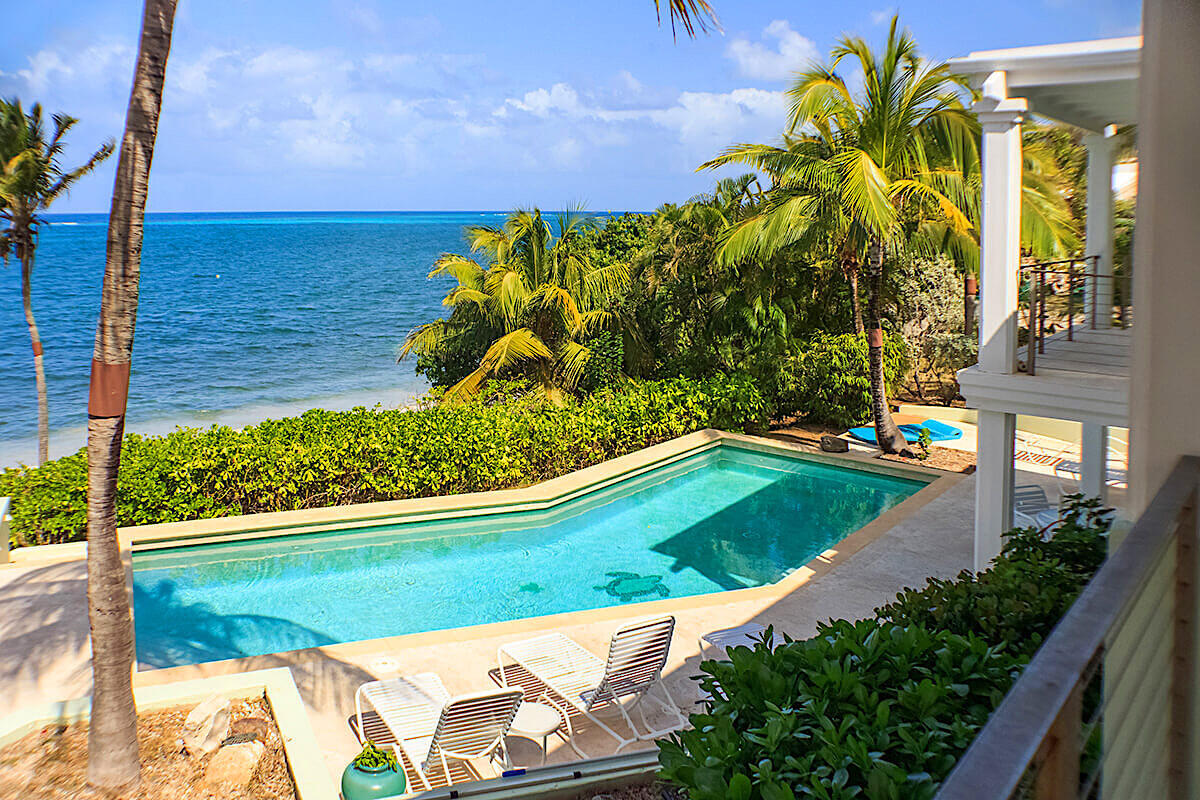 Whispering Winds is a great choice for a big family vacation. The villa is known for its scenic views and tropical surroundings. There are two suites on the main level, two on the lower level, and a separate guest cottage with a master suite. The villa gives privacy to every guest, yet there's plenty of space to hang out together when you want to connect. Whispering Winds sits right on a beach, and there are several other beaches within a short drive.
The villa features a gourmet kitchen, stainless steel appliances, a mahogany bar, and a large dining table that can accommodate your whole party.