Oceana Restaurant & Bistro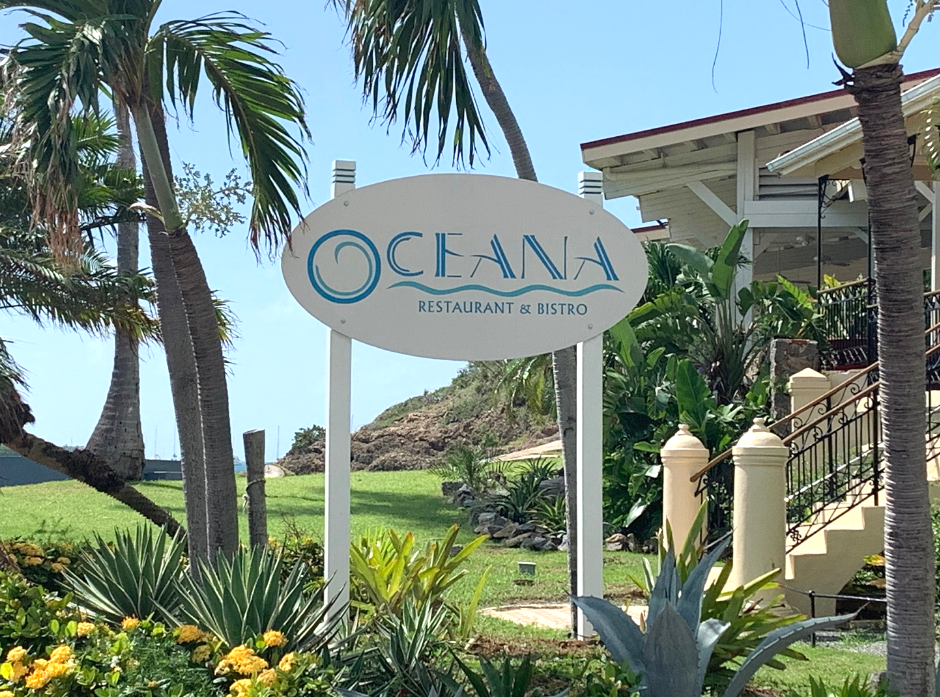 Overlooking the aqua colors of the Baye de GriGri, Oceana Restaurant & Bistro is regarded as one of the island's most iconic locations for dining. Most tables in the open-air dining room offer unobstructed views of the sea, passing sailboats and landing seaplanes, spectacular breathtaking sunsets and equally dramatic full moons rising.
Unsurprisingly seafood dominates the menu, and whenever possible they source fresh, local seafood caught off the shores of the Virgin Islands, as well as seasonal produce from local farmers, grass-fed New Zealand & Wagyu beef, sustainably caught northern Atlantic seafood and free-range domestic poultry.
The extensive wine list balances refinement with versatility and is intended to pair well with every item on the menu.